Take control of your government sales cycle
Unlike traditional CRMs, NextStage helps capture teams track and move opportunities through each step in your capture process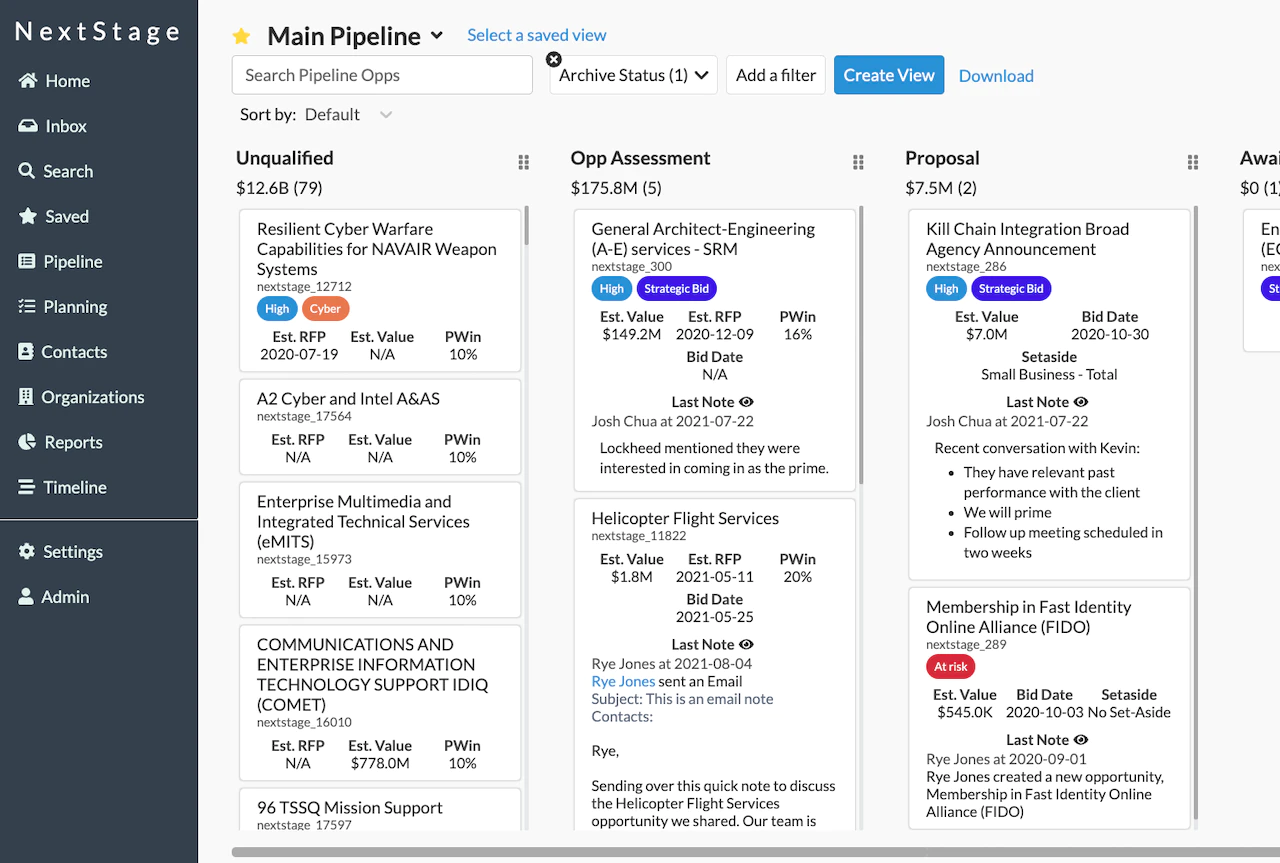 The CRM built for government contractors
NextStage is the one stop shop for market intelligence, task order management, capture, and proposal workflows
Find opportunities in record time
Quickly find quality contract opportunities from a multitude of sources. Search SAM.gov, FPDS, and GovWin (integration). Manage task orders from GSA eBuy and CIO-SP3. Add opportunities to your pipeline in a single click.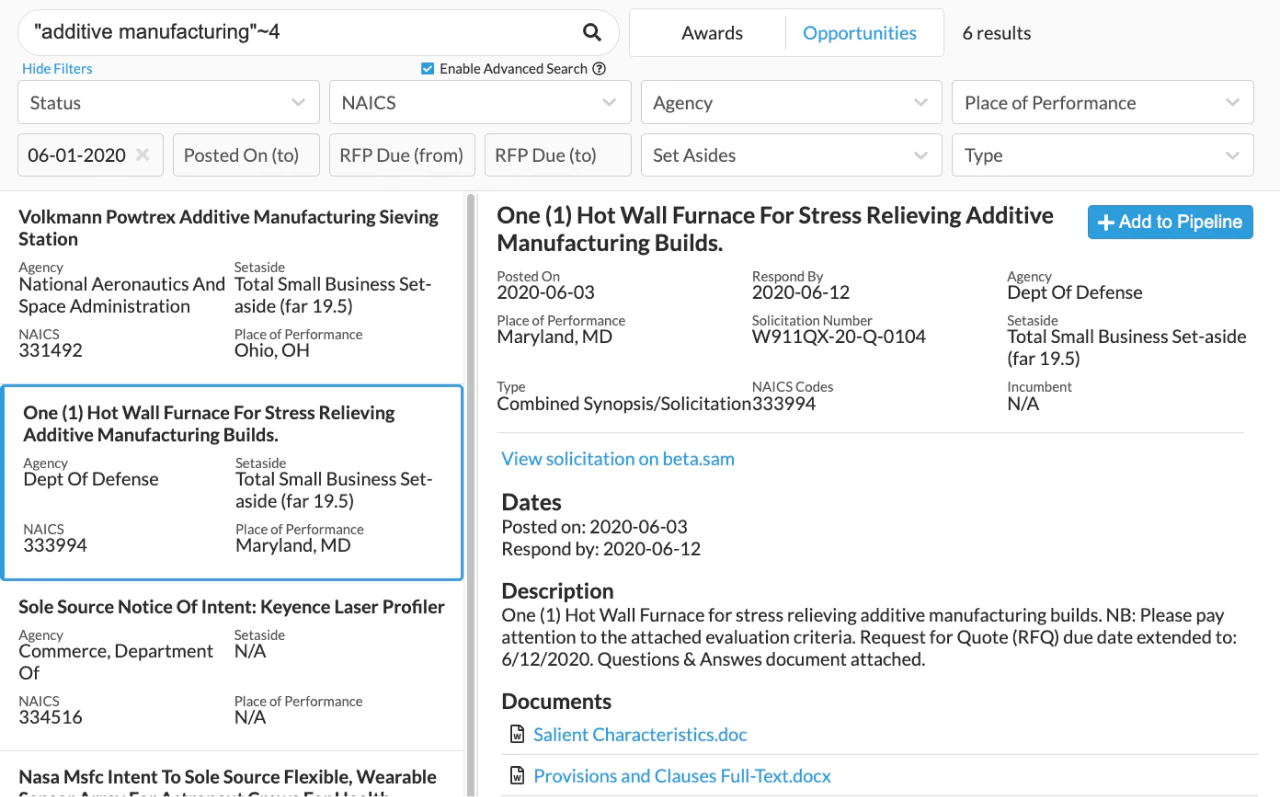 Visualize your timeline
Dates and deadlines are always changing in GovCon. Stay focused on critical opportunities and anticipate roadblocks with opportunity waterfalls.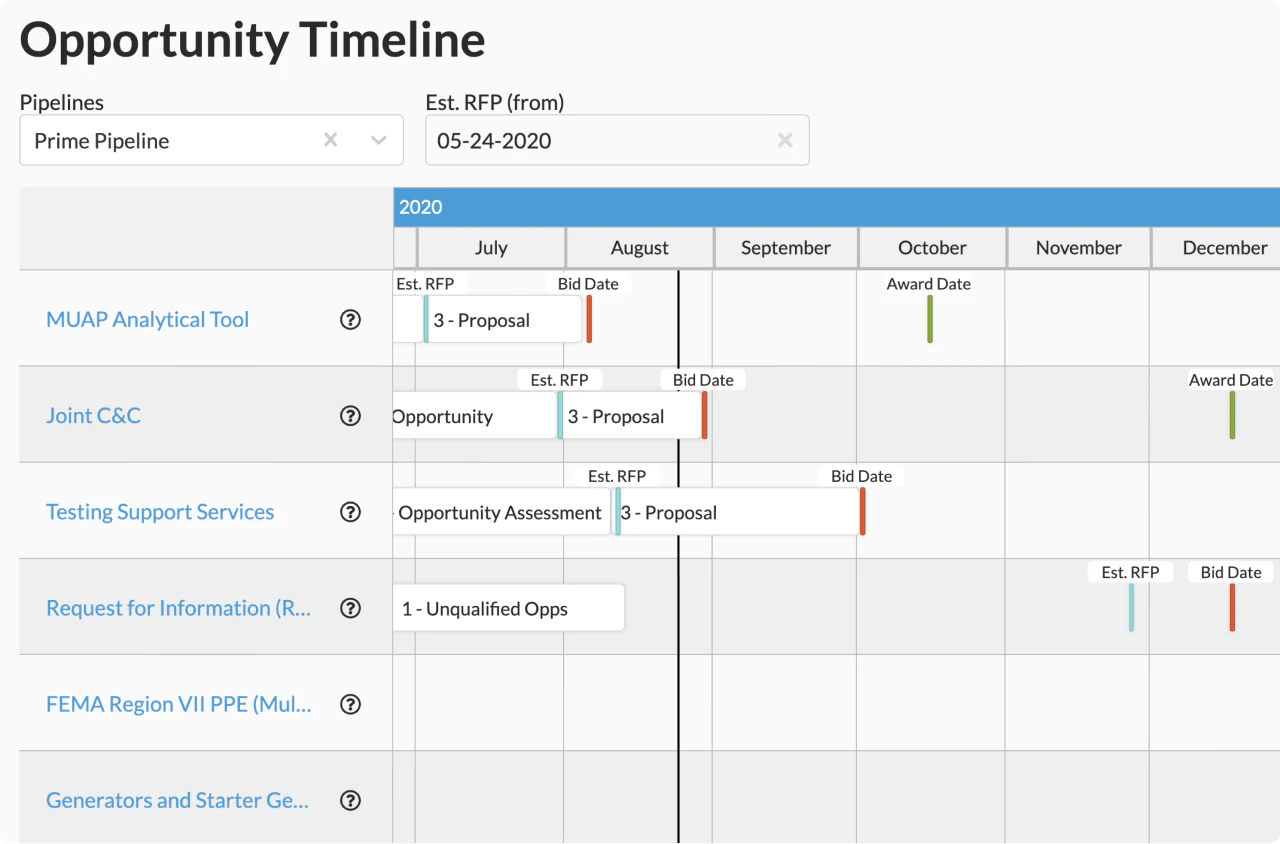 Opportunity scoring made easy
Scorecards allow you to identify your top opportunities and prioritize accordingly. No more PWin calculators and scoring in spreadsheets.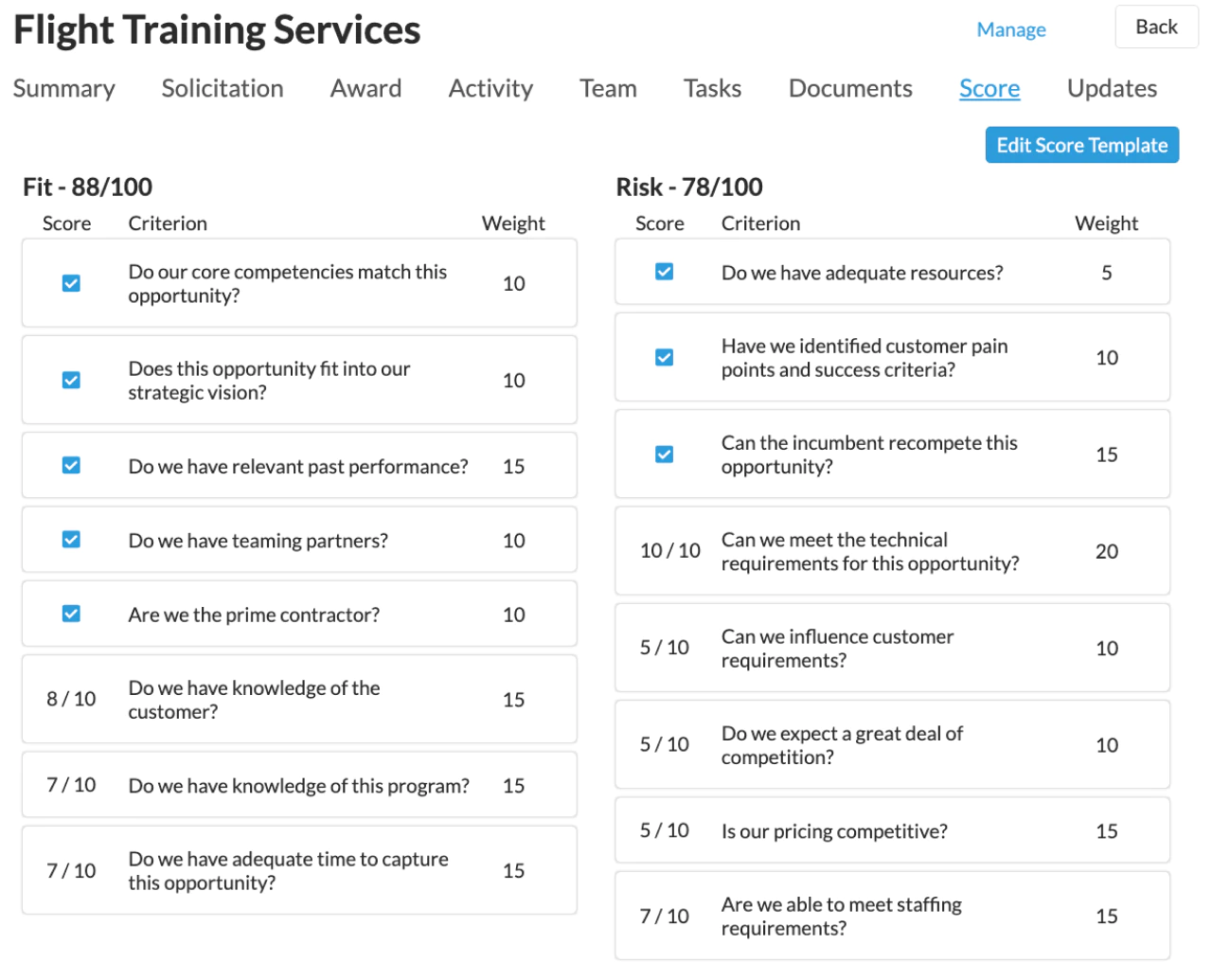 Keep your team in sync
Collaborative updates make it easy to share important information with your team. Track discussions, progress, and decisions without capture decks.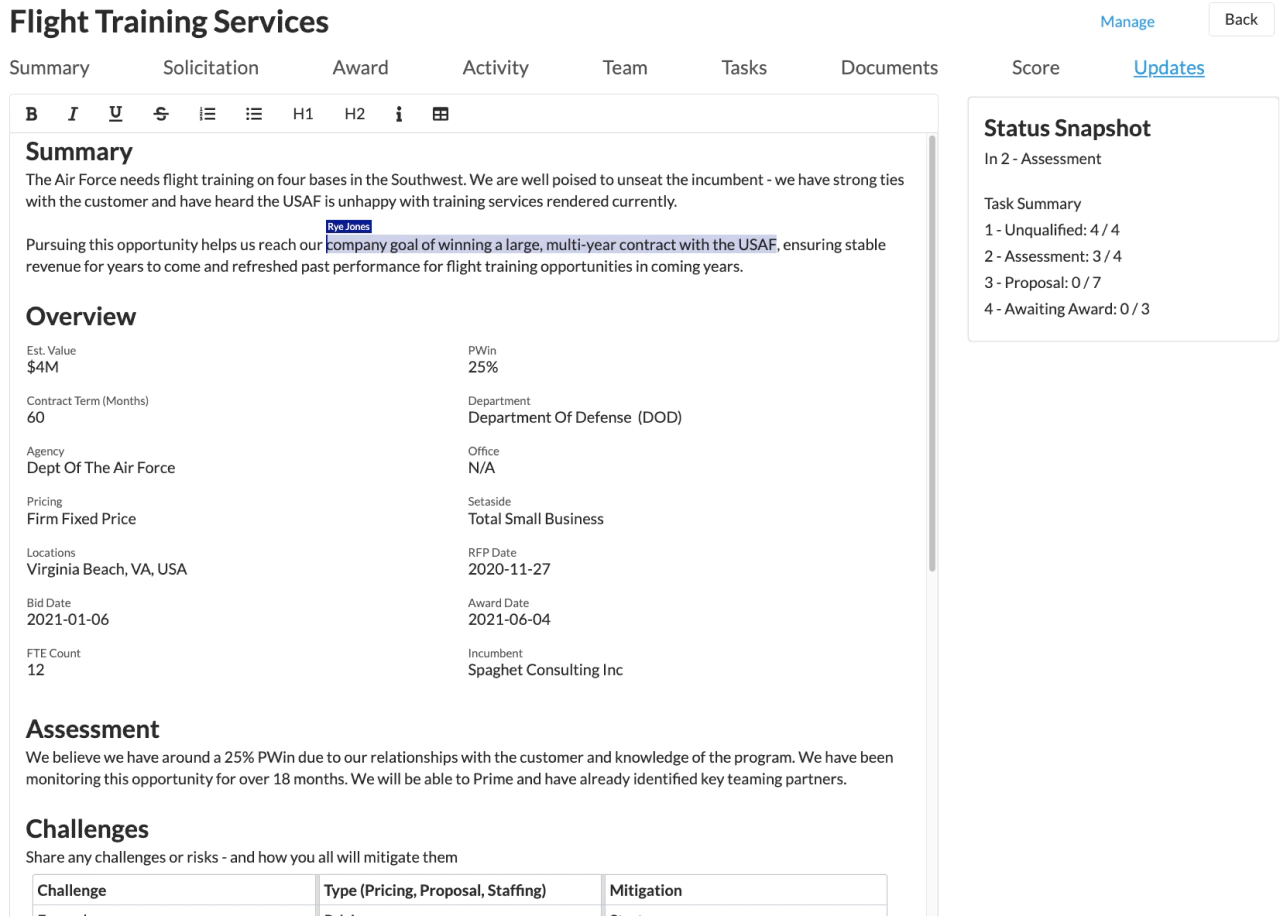 Manage contacts, organizations, and teams
GovCon requires managing a multitude of contacts. Track teaming partners, competitors, and clients to make the most of your relationships.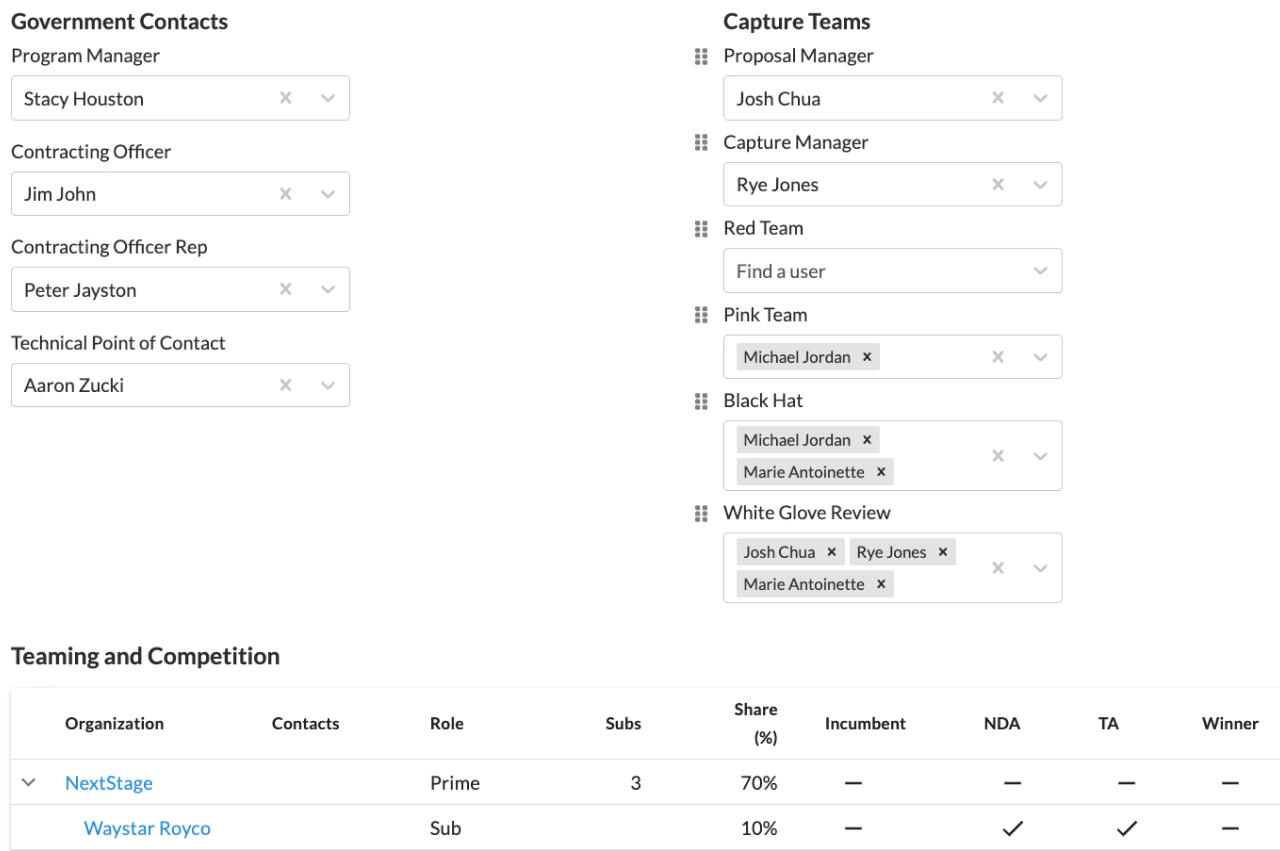 Define your playbook
Save money by customizing workflow stages, metrics, and templates. No engineers or consultants required.
Insights at your fingertips
Easily monitor pipeline performance, track custom metrics, and create revenue projections with real-time dashboards designed for GovCon.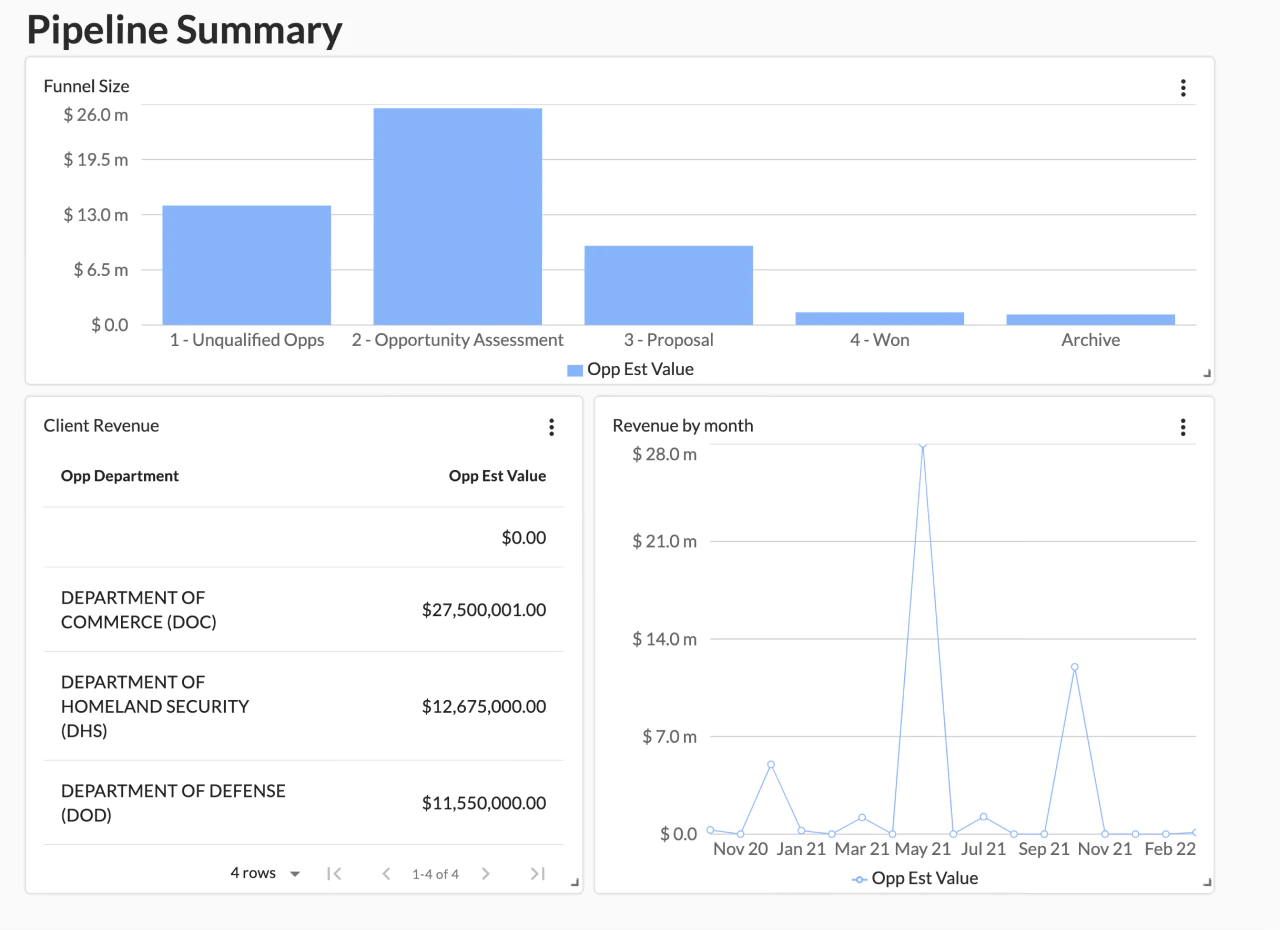 Never lose your competitive intel
Your notes and decisions are your proprietary knowledge repository. Archive intel on teaming partners, opportunities, and clients.
---
Task order management and integrations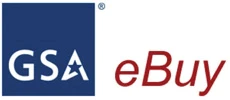 ---
About us
We're passionate about making it easier for businesses to work with the government. Selling to the government is complicated and expensive. Our mission is to make the sales cycle more efficient with technology.
Learn more
Have questions or want to book a demo? We'd love to get in touch